Repost from 03/08/08:
I rave the potential built in this movie, but a little too schmaltzy for my taste. Plus the camera is obnoxiously annoying. The movie being low on budget isn't an exception, either.
The movie is about three adolescents, watch as they unfold, self-destruct, in modern day Tokyo.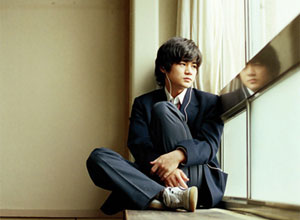 So in terms most people can understand better, this movie is a teen drama that's more inclined for adults. Or younger adults, whatever.
I give this movie a 2.5 for potential alone. I yawned three times in a minute halfway through the end.
Overall: 2.5/5